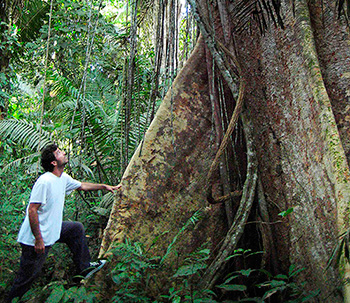 In November 2001, Carlos Suárez Álvarez travelled to the Shipibo community of San Francisco de Yarinacocha, in the heart of the Peruvian jungle, where he drank ayahuasca for the first time. The experience, now it seems obvious, changed his life forever.
Back to his country, he finished a B.A. in Journalism in the Universidad Complutense, Madrid, and worked as a reporter for several years, until he decided to give a turn to his professional career.
In 2007 he moved to the city of Leticia, in the Colombian Amazon, to study a Master's degree in Amazonian Studies. He graduated, with honors, in 2011. Since then he has published a novel, Ayahuasca, amor y mezquindad (Ediciones Amargord), and more than forty chronicles about the Amazon indigenous cultures.